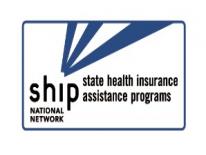 State Health Insurance Assistance Program. Your Local Help with Medicare
DC's State Health Insurance Assistance Program (SHIP), is seeking volunteer counselors to help DC residents navigate health insurance choices. With more than 10,000 thousand people reaching retirement age in the US every day, the need for SHIP volunteers is greater than ever.
SHIP depends on volunteers to carry out its mission, to provide personal one-on-one counseling and information on Medicare and other health related issues for the District's beneficiaries, people living with disabilities, their families and caregivers.
As a SHIP volunteer you'll receive training and valuable on-the-job experience that will allow you to advise people on Medicare insurance choices, assist with administrative tasks, and participate in outreach events.
See what current SHIP Volunteers have to say about their experience:
"I think that if you go through the training. You give it a chance. You'll see the value, not only for yourself, but you also see the value in others who you are able to assist."
Charles Reese, SHIP Volunteer Counselor
"The gratitude you get from the clients is priceless. You go home, and you're not even touching ground."
Yolanda Mugic, SHIP Volunteer Counselor
What are the requirements to become a SHIP Volunteer Counselor?
SHIP staff seeks volunteers whose skills, abilities, and personal goals are compatible with the goals and mission of our program. An active SHIP volunteer must fulfill the following criteria:
Participate in the screening and selection process that includes an interview.
Pass a background and criminal records check.
Provide two references from former or current supervisors of employment, volunteer activities or other credible sources.
Complete an orientation and 30-hours of initial training.

Complete a certification evaluation within four-weeks of completing the initial training.

Satisfactorily complete a 45-day mentoring program.

After completion of training and mentoring, commit to a minimum of 100-hours of volunteer service in a calendar year.

Attend on-going training sessions and update meetings as required.

Be willing to assure complete confidentiality to every client.
NOT be affiliated with (i.e., employed by, or in a position to sell) any insurance product, agency, company or service.
APPLY TODAY!
If you are interested in becoming a part of this volunteer program, please:
Email: [email protected]
Mail: DC SHIP
Attn: Melishe Ivey, Volunteer Coordinator
250 E Street SW, 6th Floor
Washington, DC 20024
Questions? Contact the SHIP Volunteer Coordinator, Melishe Ivey at (202) 741-5875, or [email protected].
This project was supported, in part by grant number 90SAPG0019-03-00, from the US Administration for Community Living, Department of Health and Human Services, Washington, DC 20201